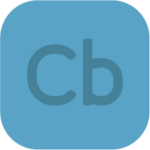 The only and first juridical chatbot, in Morocco and in Africa, thought, developed and dedicated entirely to Moroccan law. The chatbot is able to hold a conversation to answer all legal questions, propose case law or even give you legal references. A true technological feat for the right in Morocco.
L'Oustad is entirely dedicated to Moroccan law, including a specialty for labor law, it can hold a full discussion. L'Oustad is dedicated to both professionals and individuals. It helps to find a quick and clear answer to all questions. He is at once playful, intelligent and intuitive and knows how to be discreet.
It's more than just a chatbot, it's a work buddy. It offers a huge source of indispensable information in all sectors of activity.
For individuals, the chatbot is an inexhaustible source of information. It offers clear information in a fun way. It constitutes a reference for intelligible and easy-to-use information.
The chatbot, along with the other bases, including the Smart Memo database and the Consolidated Codes database, is a more than indispensable set for legal research.
The Ustad has his character. Beyond the answers to the questions, he will certainly have many other things to say.