InteLaw platform access offers are flexible and designed to meet the needs of every customer, regardless of their profile.
The pre-configured packs have been adapted for certain customer profiles and studied to be accessible for all budgets thus guaranteeing the best possible price.
All our packs offer the possibility to subscribe for a period of 12 months or 6 months. This makes it possible to adapt the offer to both the content level and the duration level.
If you have a special need or want to make a bulk purchase, please contact our sales team via the « Contact » page.
Who is the platform for?
Companies :
The platform provides businesses with a comprehensive, up-to-date legal knowledge base. It allows them quick and targeted access depending on the legal situations encountered by the various departments of the company.
Students :
The platform can serve students in their scientific research work by providing them with all the necessary legal references.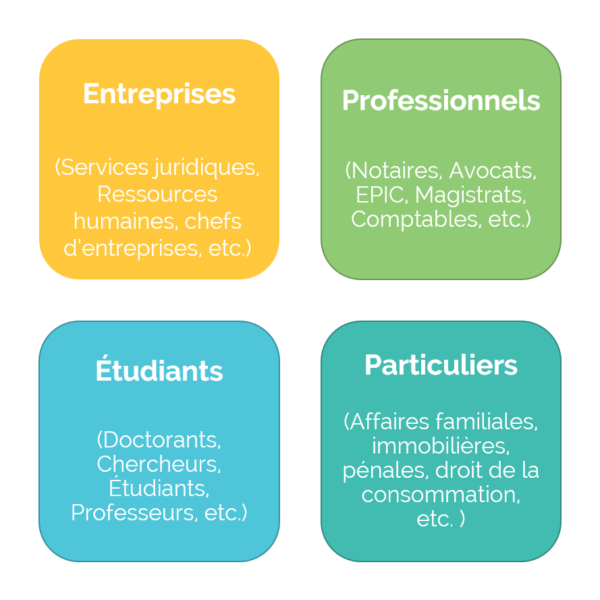 professionals :
Professionals according to their fields of activity will find in the InteLaw platform a legal repository of quality and accessibility.
individuals :
Due to the legal nature of its content, the platform is open to a wide audience and allows everyone to use it according to their needs.