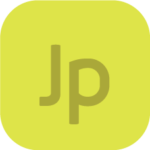 InteLaw brings together decisions of all jurisdictional degrees and mainly decisions of the Court of Cassation and Courts of Appeal. The InteLaw case law is constantly being incremented by new decisions. The InteLaw case law contains more than 20,000 case law, the equivalent of an entire online jurisdiction.
The Jurisprudence Database is an indispensable working tool for legal professionals. The basis of thousands of decisions constituting a necessary means of argumentation in all areas of expertise and regardless of the profession, lawyer, notary, magistrate or lawyer in business.
For individuals, the Jurisprudence base is an inexhaustible source of information. From creative and business matters to family issues, the database is a reference for simple to use and extremely practical information.
Even more, the base is incremented almost daily new decisions. It consists of decisions of all the courts of the Kingdom of which a majority emanating from the Court of Cassation. The decisions cover all the topics to allow the users to find an answer to their problems.
The database is equipped with a search engine allowing instant access to the desired results. The research can be simple or advanced, allowing for a curious search or a targeted search. Decisions are also classified by domains for thematic research.
The result of the research offers several options to know both the complete references of each decision, the legal texts considered by the judges to argue the device of each decision and other important information to the understanding of each decision.
The InteLaw Jurisprudence Foundation has been thought and designed to be the best.