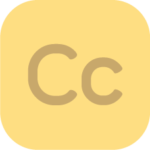 InteLaw is the only platform to offer consolidated codes translated into several languages. Codes are thus searchable in Arabic, French and English.
The base is constituted of the main texts of laws under Moroccan law. The base is a necessary tool in all areas of expertise and whatever the specialty.
The base is a reference for all changes since the enactment of each law.
The Consolidated Codes Base, along with the other bases, including the Official Bulletin Base and the Jurisprudence Base, is a more than indispensable set.
The Consolidated Codes database includes the two languages ​​of text publications, Arabic and French. These two series of official bulletins allow a search in both Arabic and French of a single text according to the needs of each user. Some texts are even translated into English.
Even more, the base is constantly increased. It is annotated with case law and new texts that may have a link with the application of each provision of the Consolidated Codes. Consolidated Codes cover all topics to enable users to find an answer to their problems.
The database is equipped with a search engine allowing instant access to the desired results. The search can be simple or advanced, in Arabic or French.
The result of the search offers several options to know the complete references of each text.
The Consolidated Codes database facilitates access to information and is adapted to each user, professional or not.