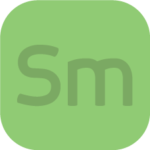 InteLaw offers a real Frequently Asked Questions dedicated to Moroccan law including more than 1.000 questions / answers of a legal nature. Smart Memo is dedicated to both professionals and individuals. This database makes it possible to find a quick and clear answer to all the questions. It is intuitive and provides the legal basis for each answer provided.
It's more than just a memory aid, it's a real working tool. The database offers more than a thousand questions and answers constituting an indispensable means of information in all areas of expertise.
For individuals, the Smart Memo database is an inexhaustible source of information. From birth and business issues to matrimonial and estate matters, the foundation is a reference for intelligible and easy-to-use information.
The Smart Memo database, along with the other databases, including the Official Bulletin Base and the Jurisprudence Database, is a more than indispensable package for legal research.
The questions and answers cover all subjects to allow users to find an answer to their problems.
The Smart Memo database is classified by domains for easy and reliable thematic research.
The result of the search offers several options to know both the complete references of each answer, including applicable legislation with references to make them accessible in one click.