Our Bases
Official Bulletin
Includes over 30,000 laws and regulations, published in the Official Bulletin since 1912.

Consolidated Codes
Allows an intuitive search in the laws, allowing their consultation and annotation in three languages. (Ar, Fr, En)

Jurisprudence
Includes more than 20,000 decisions that can be viewed, annotated, and printed in three languages. (Ar, Fr, En)

Smart Contact
Gives access to contracts, in accordance with Moroccan law, categorized according to need, freely downloadable.

Smart Memo
With more than 1,000 questions and answers, a real FAQ for both individuals and professionals

We Are Creative
Contains more than 600 definitions of the terms used by the legislator.

The Oustad (chatbot)
Real legal adviser within reach of clicks. an intuitive artificial intelligence that can give advice and hold a discussion in legal language.

Doctrine
Includes more than 1,000 references of books and legal and academic works.
Official Bulletin
InteLaw brings together all the Official Bulletins of Morocco since the first edition published in 1912, confirming more than a century of legislative history. The InteLaw Official Newsletter base offers the ability to search more than 30,000 laws and regulations in a multi-lingual way, making the search experience more intuitive and comprehensive.
Consolidated codes
InteLaw is the only platform to offer consolidated codes translated into several languages. Codes are thus searchable in Arabic, French and English.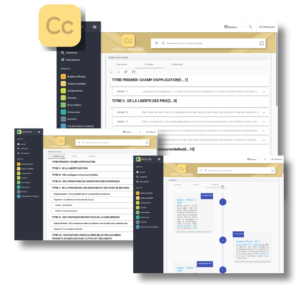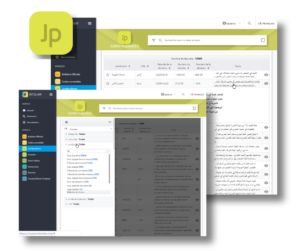 Jurisprudence
InteLaw brings together decisions of all jurisdictional degrees and mainly decisions of the Court of Cassation and Courts of Appeal. The InteLaw case law is constantly being incremented by new decisions. The InteLaw case law contains more than 20,000 case law, the equivalent of an entire online jurisdiction.
Contracts
InteLaw is also a real Smart Contract tool. InteLaw contracts take into consideration the specificities of each business area. The InteLaw contracts are written by professionals of different specialties, constituted as a scientific committee for a very rich and precise content.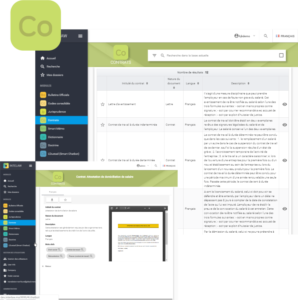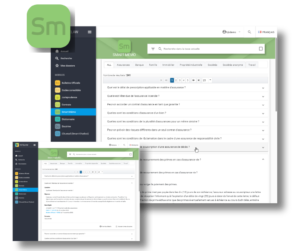 Smart Mémo
InteLaw offers a true Law FAQ with more than 1,000 legal questions / answers. Smart Memo is dedicated to both professionals and individuals. It helps to find a quick and clear answer to all questions. It is intuitive and provides the legal basis for each given answer.
Dictionary
The InteLaw Dictionary is the largest Moroccan legal discourse ever built.
The InteLaw Dictionary also acts as lexicon since it contains the translation of each expression. The InteLaw Dictionary also contains a legal reference for each expression that refers to the text that is applicable to it. The InteLaw Dictionary is a real working tool for everyday life.
The InteLaw Dictionary contains more than 700 entries, and continues to grow.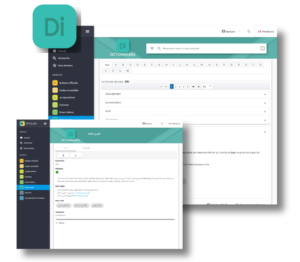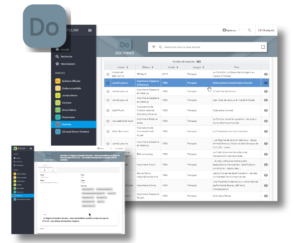 Doctrine
The Doctrine InteLaw database is a collection of publications, in journals or on publisher's behalf, on Moroccan law.
The Doctrine InteLaw database is incremented very regularly by new publications. The base is fed on the basis of a prior selection according to the relevant. This selection is made by legal professionals according to the relevance of the publications in the field concerned.
The Doctrine InteLaw database is classified according to several criteria to refine the search.
The Doctrine InteLaw database contains more than 500 entries, which is the equivalent of a real library put online.
The Oustad (Chatbot)
The only and first juridical chatbot, in Morocco and in Africa, thought, developed and dedicated entirely to Moroccan law. The chatbot is able to hold a conversation to answer all legal questions, propose case law or even give you legal references. A true technological feat for the Law in Morocco.